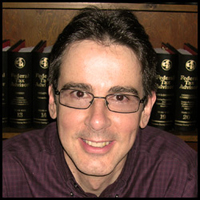 A graduate of Ferris State University's College of Business in 1983, Glen also attended Michigan State University's Engineering College before beginning his career with a division of Hitachi Metals America until its sale one year later.
In 1984 Glen joined Roger Baker, founder of Baker's Management Service in a relationship that culminated in Glen's purchase of the firm in 2003. To enhance the services offered to include on-site assistance in resolving production and cash flow issues, Positive Office Solutions, LLC was added in 2004.
Glen is an Enrolled Agent, licensed to practice before the Internal Revenue Service and represent taxpayers at all levels of the IRS. He is also an Accredited Business Accountant and an Accredited Tax Preparer as recognized by the Accreditation Council for Accountancy and Taxation, an independent corporation that serves as a testing and accrediting organization for professionals in accountancy and taxation.
Glen's professional background allows him to specialize in the tax and accounting needs of small- to mid-size businesses and also handle individual tax concerns of clients all across the country.
Married with 2 daughters, Glen enjoys travel, boating and all the wonderful outdoor activities Michigan has to offer. Glen is also a trumpet player, performing regularly with Con Brio Voce, a local brass ensemble and The Trestle Bend Big Band. He is involved with the community as a volunteer for many endeavors and has served on the boards of many community organizations.
As a Big Rapids resident since 1964, Glen knows and respects the history and heritage of our community and looks forward to building long lasting relationships with our clients.